Covid passports: Certification is 'one option', vaccines minister says
It would be "remiss" of the government not to consider Covid certification as a way of fully reopening the economy, Vaccines Minister Nadhim Zahawi says.
Amid criticism of the plans, Mr Zahawi said: "It's only right that we look at all these options that are available to us to take our lives back."
The government said certificates showing vaccination, test or immunity status could "provide reassurance".
Boris Johnson said they could help signal a person is not contagious.
Speaking on a visit to an AstraZeneca factory in Macclesfield, Cheshire, Mr Johnson said Covid certificates – also referred to as passports – would not be rolled out until well after indoor hospitality reopens from 17 May.
Scotland's First Minister Nicola Sturgeon said she was open-minded about using certificates to allow certain activities to resume, and called for an open debate.
But many MPs have criticised the plans, with senior Tory backbencher Mark Harper warning it could lead to a "two-tier" Britain, demanding a vote on the issue.
Mr Zahawi was keen to point out that the concept of using Covid certificates to allow international travel was distinct from a review of using them within the UK.
"But I think it would be remiss and irresponsible for us to not look at all these things," he told BBC Breakfast, adding that any certificate would show test results because testing is available to all, unlike vaccines.
But he stressed they would not be needed for the reopening of outdoor hospitality or non-essential retail on 12 April or indoor hospitality from 17 May.
Mr Zahawi told BBC Radio 4's Today programme the use of certificates domestically "does raise a number of ethical issues".
Government scientific advisers have warned indoor mixing later in the year would be "highly likely" to lead to a resurgence in hospitalisations and deaths.
Mr Zahawi said the prediction – by SPI-M, a group that feeds into the government's scientific advisory group, Sage – was why England's roadmap out of lockdown had five-week intervals.
The UK government said it was working with the devolved administrations in Scotland, Wales and Northern Ireland to seek a "consistent approach".
Mr Johnson has the power to set public health regulations for England, but it is a devolved power in the other UK nations.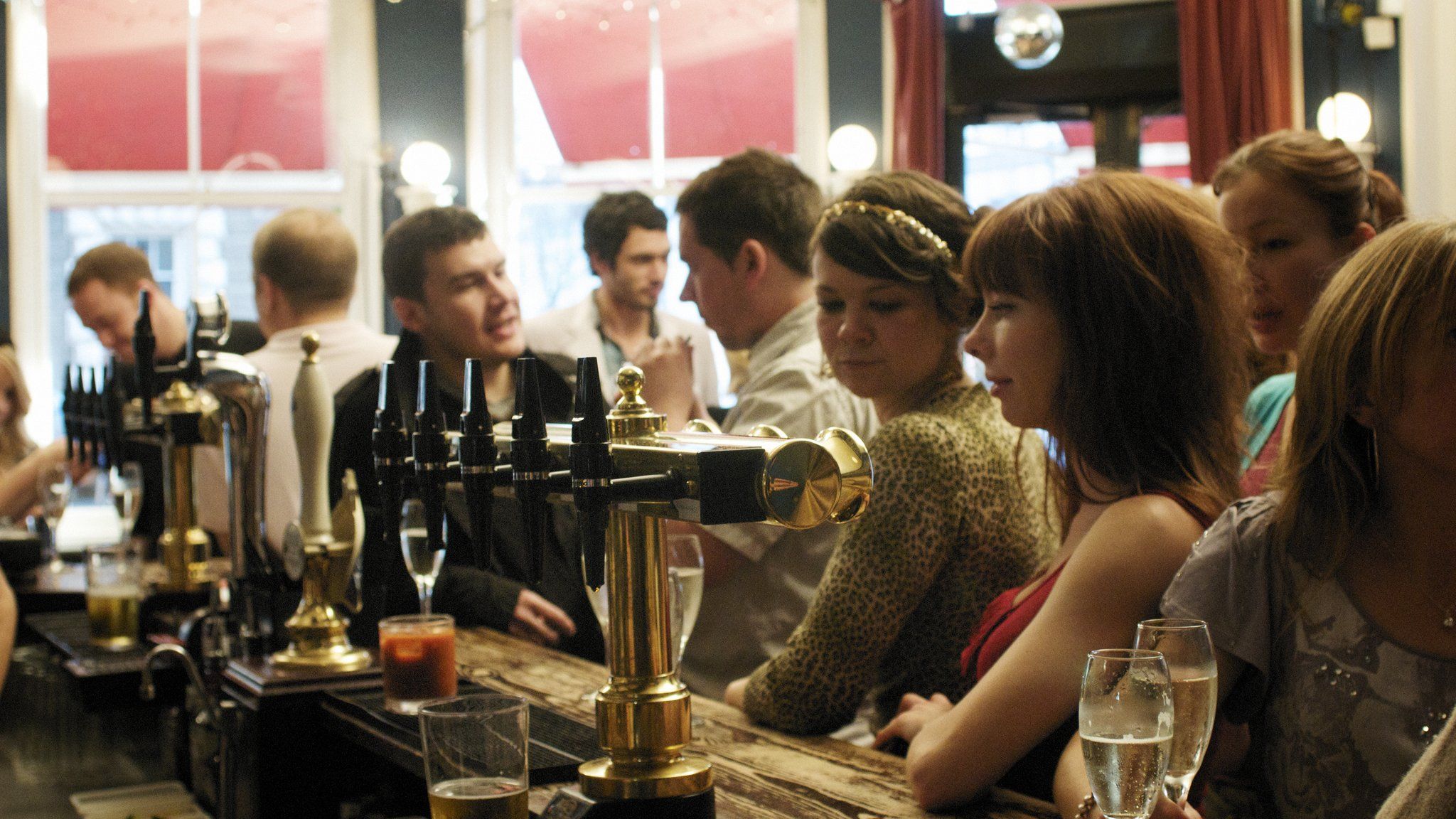 A government review is currently being carried out to see how certificates that show testing status could work in England – and they are going to be trialled at upcoming events including the FA Cup final at Wembley Stadium.
A series of trials – including comedy nights and a large nightclub event – are also planned in Liverpool to see whether requiring participants to have a negative test can allow big indoor gatherings to be held more safely.
It said they could play a role in allowing people to return to theatres, nightclubs and mass events like festivals, and could allow social distancing to be relaxed in hospitality venues.
"Even without government intervention, Covid status certification is likely to become a feature of our lives until the threat from the pandemic recedes," it added.


'Pessimistic' model comes with caveats

On the face of it, the UK seems to be in a very strong position. The vaccine rollout is going very well and infection levels, hospitalisations and deaths are all low.
And yet modelling done for the government suggests once all restrictions are lifted the country could be heading for a devastating resurgence in the virus similar to that seen in January.
How can this be? First of all, the models are not a prediction. They are an example of what could happen under certain assumptions, including how many do not take up the offer of the vaccines, how much vaccines stop infections and serious illness and how much people mix.
The idea of returning to January levels of deaths is at the pessimistic end of those models – and comes with huge caveats. A more optimistic scenario is that deaths are no higher than a bad flu season.
The problem the decision makers face is that there are so many unknowns and it is very easy to find yourself playing catching up. Working out what is a proportionate response is the key.


A recent opinion poll of more than 8,000 UK adults suggested there was strong public support for the use of "vaccine passports" in certain situations.
More than three-quarters (78%) of those surveyed by Ipsos Mori supported their use for international travel and care home visits, while 74% supported them for visiting relatives in hospital, and 68% to attend the theatre.
They said demanding medical proof in order to take part in local community life, for example going to venues like pubs, is discriminatory and divisive.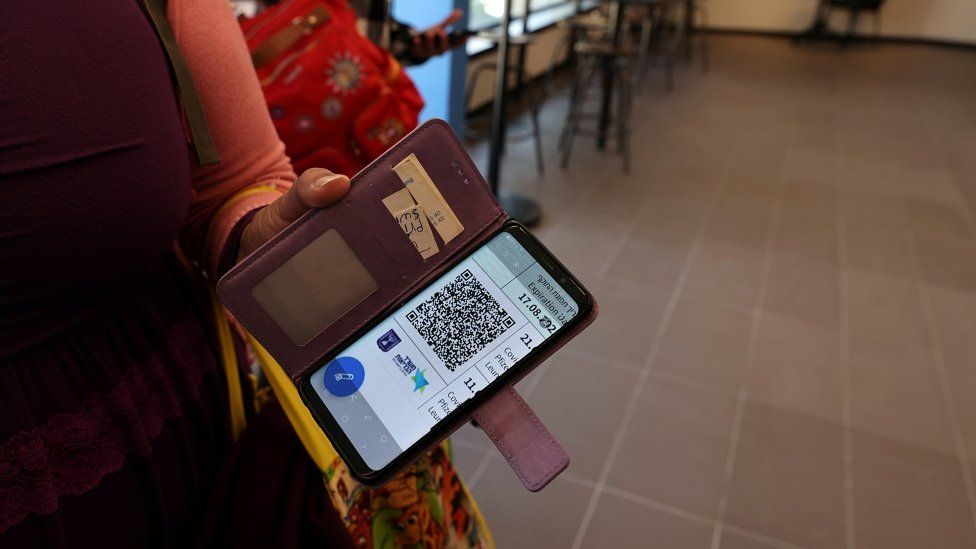 Mark Harper, who chairs the Covid Recovery Group of Conservative MPs, which is against lockdown restrictions, said it was not acceptable for the end of social distancing to depend on certificates.
He said it was "crucial" that MPs are allowed to vote on the issue.
"Trying to introduce these domestic vaccine passports by the back door by linking them to removing social distancing rules just won't be acceptable either," he said.
Labour's shadow health secretary Jonathan Ashworth did not rule out voting for the policy in Parliament, but said he would not support certificates for activities like clothes shopping.
The government has said certificates to permit access to essential public services, public transport and essential shops should "never be required, in order to ensure access for all".
Mr Zahawi said MPs would "absolutely" be offered a vote on Covid certification.




The government's certificate review is not expected to be finalised until the summer.
Meanwhile, Mr Zahawi confirmed a third vaccine, made by Moderna, would be deployed in the UK "around the third week of April".
More than 5.4 million people in the UK have been fully vaccinated, with a total of more than 31.5 million first doses given.
Another 2,762 cases were reported on Monday alongside a further 26 deaths within 28 days of testing positive.