Covid: More than enough vaccines for under-30s, says Hancock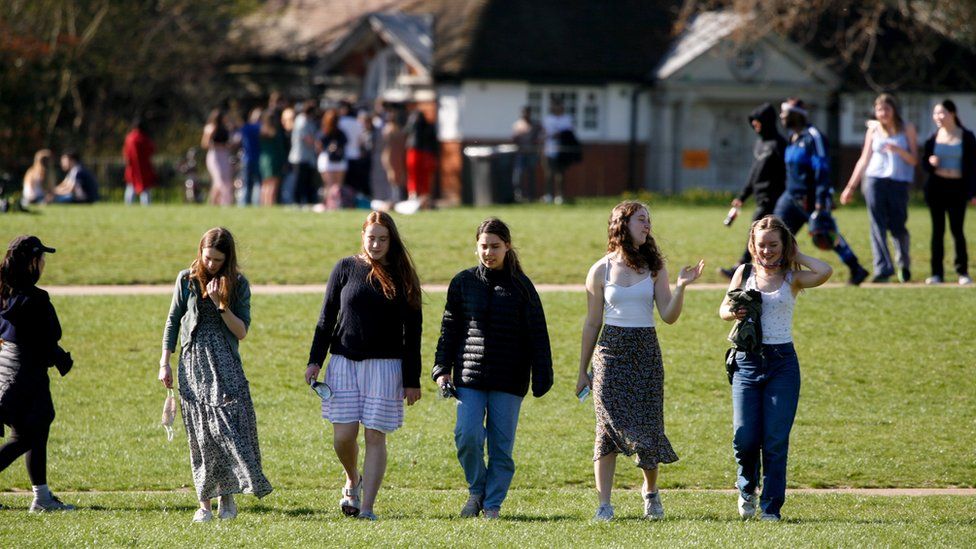 The UK has more than enough supply of the Pfizer and Moderna jabs to vaccinate all adults under 30, the health secretary has said.
Matt Hancock said the UK is on track to vaccinate all adults by 31 July.
He said the AstraZeneca jab remained safe and urged those who had received one dose to take up their second.
The UK's Medicines and Healthcare products Regulatory Agency (MHRA) said there was no proof the vaccine had caused the clots but the link was getting firmer, while the European Medicines Agency (EMA) have said the benefits of the jab outweighed the risks.
Mr Hancock said there was "no evidence" of rare blood clots after the second dose of the vaccine.
He also urged everyone to take up the offer of a first vaccine when they were called.
The health secretary sought to reassure the public and said they can have confidence in the safety system because regulators were "able to spot this extremely rare event".
"The safety system that we have around this vaccine is so sensitive that it can pick up events that are four in a million [the chance of developing a rare brain blood clot] – I'm told this is about the equivalent risk of taking a long-haul flight," he told BBC Breakfast.
There is "more than enough of the Pfizer or Moderna vaccine" for the 8.5 million adults under 30 who are yet to be vaccinated in the UK to have two doses, he said.
The UK has ordered 40 million doses of the Pfizer vaccine and 17 million of the Moderna jab and also has agreements with several other companies for jabs that are still waiting for approval, including 100 million doses from Valneva and 30 million from Janssen.
Mr Hancock said Covid was a "horrible disease" and long Covid affected people in their 20s "just a much" as any other age group, sometimes with "debilitating side effects that essentially ruin your life".
He said he was looking forward to getting vaccinated "as a healthy 42 year old" and said when the time comes "I will take whatever vaccine I am offered".
Labour leader Sir Keir Starmer also urged people to have the AstraZeneca vaccine, saying he had received the jab himself and would have the second dose.
"I think the most important thing is that we get the vaccine programme rolled out as quickly as possible – that is the surest way through this pandemic," he said.
As of Tuesday more than 31.7 million people have received a first dose of a coronavirus vaccine in the UK, with some 5.6 million having received a second shot.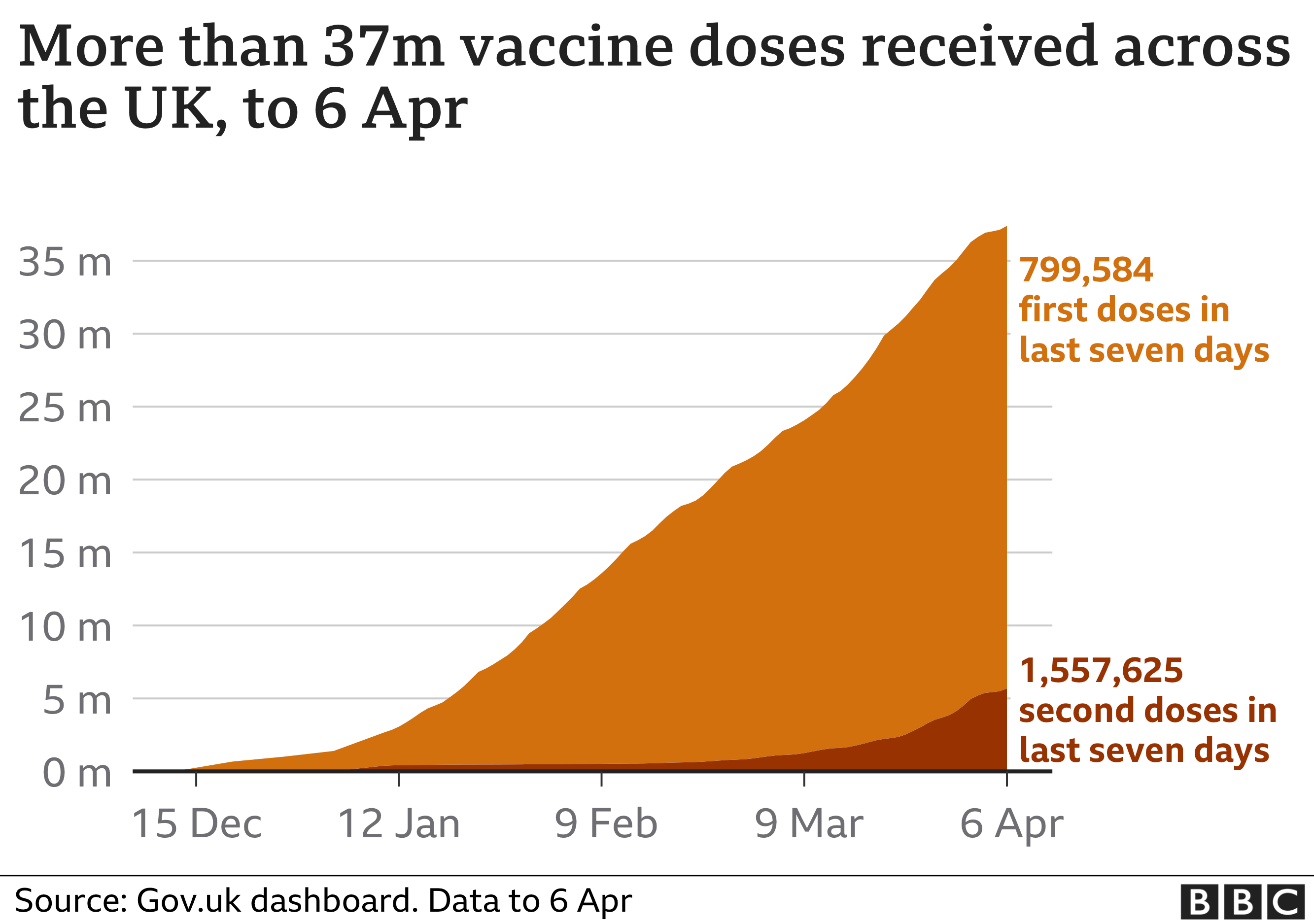 The recommendation to offer alternative vaccines to younger people came after a review by the MHRA found that by the end of March 79 people had suffered rare blood clots after vaccination – 19 of whom had died.
Prof Anthony Harnden, deputy chairman of the Joint Committee on Vaccination and Immunisation (JCVI), said that both the regulators had said the AstraZeneca jab could continue to be used in all age groups.
But he said the committee, which advises the government on the vaccine rollout, had decided it felt more comfortable if the under-30 age group – which is at lower risk from Covid – was offered an alternative option.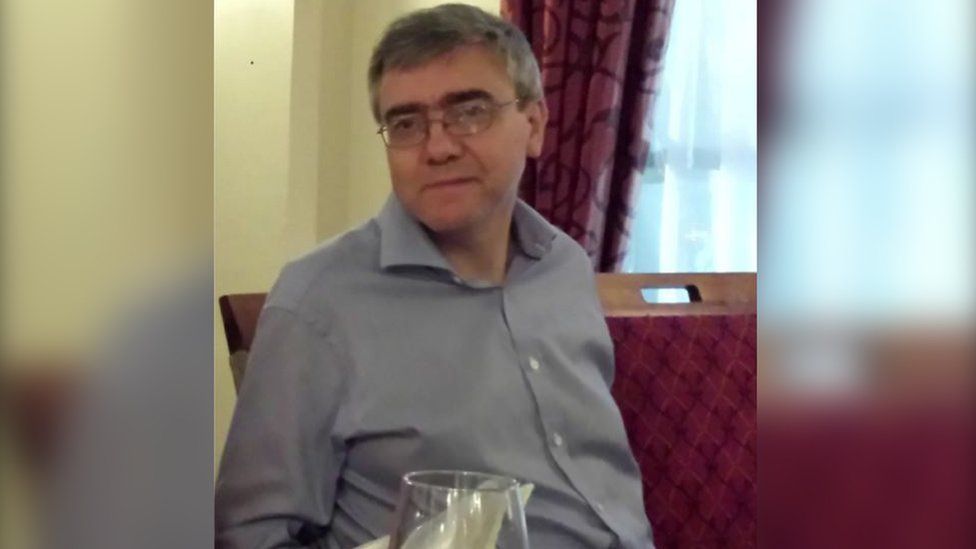 Blood clot victim's sister urges people to get jab
Neil Astles, 59, a solicitor from Warrington, Cheshire, had the Oxford-AstraZeneca vaccine on 17 March.
His sister, Dr Alison Astles, told the BBC her brother started to have headaches and feel nauseous "a week or so later".
Around eight days later he began to lose his vision and he was taken to hospital last Friday.
Doctors found a "huge blood clot" on his brain and he died on Sunday evening, she said.
"The human being, the sister in me, still feels absolutely furious and very angry this has happened to my brother," she said.
"Despite what has happened to Neil and the impact on our family, I still strongly believe that people should go ahead and have the vaccine."
Dr Astles, a pharmacist, said the family were told by clinicians they were 99.9% sure the clot was due to the vaccine.
"Overall, we will save more lives by people having the vaccine than not. The risk of a clot is very, very small and my brother was extraordinarily unlucky."


European countries have made their own decisions on the use of the AstraZeneca vaccine with Belgium restricting it to those over 56, Italy and Germany reserving it for over 60s, Spain for people aged between 60 and 64, and France limiting it to people 55 and over.
Australian Prime Minister Scott Morrison has said people under the age of 50 should be given the Pfizer vaccine instead.




Prof Andrew Pollard, director of the Oxford Vaccine Group, told BBC Radio 4's Today programme now was "not the time to waiver" and said people had to put their confidence in the system.
Prof Beverley Hunt, an expert in thrombosis and haemostasis at King's College London who has been working with the MHRA on the clot cases, said we do not know if the AstraZeneca vaccine causes the blood clots.
People had been seeing doctors with "the worst headache they've ever had" four days after vaccination or sometimes later, she said, and said early treatment could improve outcomes for people.
The React survey, run by Imperial College London, found infections had fallen by roughly two-thirds since February, but had now begun to level off.